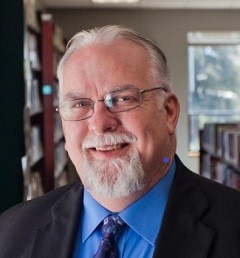 Theological Education for or from Native Americans? My Anthropological Journey - by David Beine
David Beine - Great Northern U: Dean, College of Global Engagement, Prof Intercultural Studies
Abstract
Living right here in our own back yard in the United States is one often-overlooked "majority culture": the large variety of Native American nations and communities. As a dominant culture, American, Christian anthropologist, I set out to discover how theological education might look for our local tribes residing near Spokane, Washington. Although the scope of my research was limited to the local Interior Salish groups, there may be some elements which could be more widely applicable to other First Nations groups across the U.S., and perhaps as well for indigenous peoples elsewhere.
The deeper I got into my research, the more I realized that by "theological education" I actually meant "Western theological education." While my original focus was upon what theological contributions we could share with them, I realized that many Native American Christians have rich theological understandings that can also inform us and widen our understanding of Creator.
In this article, I trace my journey toward understanding this complex issue and reflect on what I have learned along the way.
Full Text:
DOC
PDF
HTML